Useful Skincare Products For Those With Acne Prone Skin
Having acne is not for the faint at heart, especially when it's compounded with a host of other skin problems. If you are anything like me, you have hormonal acne, combination oily skin, and pores that are larger than life.
Like me, you have visited just about every drugstore location nearest you, searching the aisles for the latest product that promises clear skin, hoping against hope that it will be the one.
You finally get your hands on some products that seem to be yielding good results --or so you thought. After a while, your skin appears to have changed its mind about improving; it begins to miss the old days and even produces a brand new pimple to make the regression official.
Or worse --you purchase a product that turns out to be an elixir from hell; signed, sealed, and delivered by Satan himself. Now you're worse off than when you started.
And as if you weren't already annoyed by the latest dead-end product, here come the armchair dermatologists with their so-called expertise on acne. PSA: Aloe Vera gel, ACV, and clay masks, or any other natural alternatives, do next to nothing for acne, Dr. Sway. I know you mean well, but you ain't got the answers, either.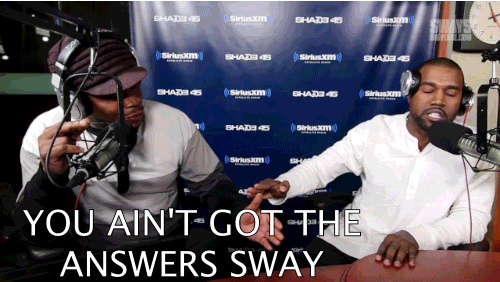 I understand your frustrations because they were mine.
Having battled with problem skin for the majority of my life, I've learned a thing or two about which products are essential for achieving clear skin. I can happily say that I have found my holy grail of products that address all of my skin care woes. I am finally at a place where I have clear and even skin the majority of the time! None would be the wiser about my acne prone state; I'm practically undetectable, and it's all thanks to the products listed below.
Adapalene Adapalene is a topical retinoid that is used as an acne treatment. It help with breakouts, smooths out rough-textured skin, and reduces the appearance of pores. This ingredient is found in the Differin gel that was once only obtained through prescription. Now it is available over the counter! A pea-sized amount used once daily is all that's required.
Clindamycin This is a prescription-grade antibiotic that comes in both oral and topical forms. When used as a topical gel, apply a thin layer to the affected areas both day and night to treat your breakouts and curtail the forming of future breakouts. Talk to your doctor about this product on your next visit.
Niacinimide Also known as nicotinamide, Niacinamide contains nicotinamide adenine dinucleotide (NAD+/NADH) and nicotinamide adenine dinucleotide phosphate (NADP+) which help to repair damage, and allow the skin to function properly. I use it in the form of a serum to regulate my sebum production. Oily skin is pretty much a non-factor for me most days. This also helps to keep my breakouts at bay and leaves my skin feeling smooth and lustrous.
Sun protection What good is all that work if you don't protect it? Seriously do not forget to use sunscreen! When it is sunny out, wear a wide-brimmed hat or a baseball cap to shield your face from the UVA rays. Also, invest in a nifty sun protection mask for when you can't reapply sunscreen due to wearing makeup. I typically wear one while in my car.
Dougherty (DOH-wer-dee) is a life long natural with a passion for natural hair care and skin care. Her other interests include reading, bookkeeping, and eating delicious cuisine. When she is not writing blogs, you can find her jogging, binge-watching Law & Order: SVU or spending quality time with her family.