Why Dark Skinned Women Need Another Toni Childs on TV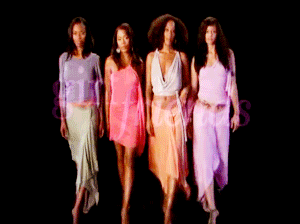 In the early 2000s, weekday evenings after school consisted of a ritual young black girls know all too well. Sitting either in a salon chair, or in your mother's living room anticipating the heat of a hot comb and the tugging of edges. UPN, now the CW was another part of that ritual.
At the time, Girlfriends was my favorite on the line-up. I'd perk up with enthusiasm, risking a slap from the comb, every time I heard the theme song. In truth, there isn't much I remember about the show but I remember almost everything about my favorite character.
Toni Childs.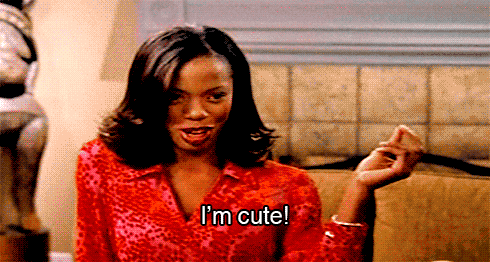 Toni, portrayed by Jill Marie Jones, was depicted as a gorgeous, tall, fit, model-esque, dark skinned black woman. Equally as important was her characterization. She was outgoing, confident, successful, selfish and overall didn't accept anything less than she felt she deserved, no matter how seemingly ridiculous her standards were. She was also portrayed as DESIRABLE, not just by black men but had a successful Jewish surgeon (It is worth noting none of her relationships really worked out).
Even more important, out of the four, Toni was the darkest one and the self proclaimed "Cute one". She was not relegated, as many of her dark-skinned predecessors were, to the side joke (Pam from martin), nor was she the overweight, loud, undesirable, and thirsty one, (Nikki from The Parkers). This isn't to say that she was without her flaws but what drew me to her was her femininity, self assurance and her confidence in thought that she was beautiful because of her dark skin, not in spite of it.
As a black woman, who grew up in the era of "The African booty scratcher" and witnessed the constant taunting of kids who were darker than the rest of the class, Toni was a revolutionary beacon of hope. I'll never forget how validated, energized and happy i'd feel after watching. That was the first time I experienced, without fully understanding at the time, how life changing having a fictional character that represented your image could be.
But that was 2003.
In 2019, I reflect as a woman in her twenties how much Toni's character influenced how I viewed myself then and now, and why? For one, at the time, representation for young black girls in the media was few and far between. In fact, it's telling that as a child the only image I could cling to was one of an adult woman.
As a kid, there were dozens of main characters that my white friends could cling to; Hilary Duff, Vanessa Hudgens, Lindsay Lohan, Miranda Cosgrove, Emma Watson etc. The closest we had was Raven Symone, who is light skinned. I don't recall there being an unambiguously black main character, that wasn't "the best friend", the side character, or bully. Now, however, I am very happy that today's black girls actually the media representation my generation did not. With that being said, there is one thing I noticed.
Most modern day, unambiguous, black girl characters tend to fall into a few categories: The Strong black woman/girl, The overly deviant, or smart mouthed character, Or the character is plagued with struggle. Although we see more black girls and women on screen now than ever before, very few encompass black girls that just get to be girls. Where are the Zoey Johnson's for dark skin girls?
Although it appears that many of today's black girl characters fall into familiar, overdone and even harmful tropes, I'd like to point out the character Josie McCoy of Riverdale. Josie, portrayed by the beautiful actress Ashleigh Murray, is the lead singer and guitarist of her band Josie and the pussycats. Not only is Josie popular, attractive, talented and smart, she also rocks her natural kinky hair, which is something Toni Childs did not do; and I am pleased that the media is pushing more images of black girls and women sporting their natural kinks. Josie represents the fierce, fabulous, and eclectic spirit that I see displayed in many young black girls that I wish we saw more of on the screen.
Although it may seem that on numerous occasions, our media representation boxes us into certain archetypes, the tides are changing. There is a new type of black girl on the rise, one who is demanding the same visibility, variability, and viability of her image as all other races. And just like Toni, we are no longer accepting the things people say we can't change, but we are creating the change in things we cannot accept.
Liv is a new blogger for DDS Magazine. She graduated University in 2018, with a degree in History & English Lit and in her free time is an avid creative writer, History & Fashion enthusiast, as well as a cat-mom to three kittens. When she is not creating, she works at a children's non-profit and enjoys spending her weekends doing Pilates, hiking, shopping and indulging in Sci-fi novels.