4 Young Black Female Entrepreneurs Who Are Taking Over The World
The benefits of owning your own business are staggering. Job security, flexibility, the ability to focus on your own passions, financial independence and personal pride are just a few reasons why owning your own business is amazing.
The bad news? According to the US Census Bureau, only 2.1% of businesses are owned by African-Americans. In America, black people are far more likely to work for other people than they are to work for themselves.
The good news? The future is bright! There are many up-and-coming business owners who are changing the face of black business!
Here are four young black female entrepreneurs you'll be proud of and eager to support.
1. Jelani Jones
Nine-year-old Jelani Jones is the genius behind the soap and bath bomb business, Lani Boo Bath. After attending a class (led by Christi Carter of Emerald Bee Bath), where she learned how to make bath bombs, Jelani decided to go into business making bath bombs and soaps!
If that alone doesn't sell you on it, Lani Boo Bath uses only natural ingredients. According to Shoppe Black, Jelani would like to expand her business in the future and perhaps add a line of self-made natural body butters to her business.
2. Asia Newson
Perfect for fall and winter time! Asia Newson sells "the world's best candles" and offers entrepreneur workshops where young people can learn to start and run their own businesses, as well as how to make their own candles. Did we forget to mention she is only thirteen and she's already Detroit's youngest entrepreneur?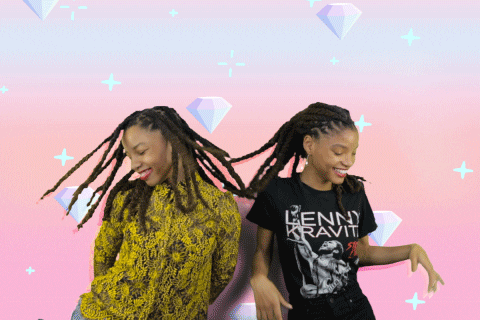 Super Business Girl is a family affair, with Asia's mother serving as president and her father serving as director of sales. Apart from a variety of candles, T-shirts, jewelry, bags and mugs are also available on her website.
Here's a video of her Ted Talk in Detroit in 2014:
3. Mikaila Turner Ulmer
You've probably heard of rising star and entrepreneur Mikaila Ulmer, creator of Me and the Bees Lemonade. You can find her honey and lemonade in Starbucks and Whole Foods stores. Using her great-grandmother's recipe for flaxseed lemonade, she got her start running her own lemonade stand. Today, the business is much bigger, having taken Mikaila to the White House and the entrepreneurial TV show, Shark Tank.
Me and the Bees Lemonade is also environmentally conscious, as a portion of the profits go towards organizations dedicated to saving honeybees. When Mikaila is not busy doing homework (did we mention she's twelve?), she is working on her business, leading workshops on how to save the honeybees, and just generally taking over the world!
4. Natalie McGriff
At just nine years old, Natalie McGriff is the author of a comic book series. Co-written with Natalie's mother, The Adventures of Moxie McGriff is about a black girl who saves her town, thanks to her magical afro puffs. Sounds amazing? We think so too!
Moxie McGriff grew out of Natalie's own insecurities about her skin color and hair texture. Her business now includes lapel pins as well as the books in the Moxie series. Through her business, Natalie is empowering black girls everywhere to love themselves, their hair and the beautiful skin they are in.
"While some have described her as overly opinionated, Grace much prefers the terms headstrong and passionate. She is a voracious reader, a dog-lover and a self-professed pop culture junkie. Her other hobbies include watching sappy romantic comedies, consuming too many strawberry-filled doughnuts and people-watching. Grace currently attends university, where she is working towards a Bachelor of Arts degree in English and Pre-Law."